Submersible Pump TSURUMI BZ Series
Submersible Pump TSURUMI BZ Series is a submersible channel impeller pump designed for handling raw sewage, wastewater and heavy-duty industrial applications, where the pump is subject to complete submersion and requires maximum reliability. A wide opening channel impeller allows the pump to handle solid matters of over 3 inches(76.2mm) in diameter.
APPLICATION
– Sewerage and raw wastewater treatment plants.
– factory wastewater drainage.
– Sewerage bypass systems.
– Agricultural and industrial water intake.
– Rain water drainage, flood water removal.
– Irrigation.
PERFORMANCE CURVE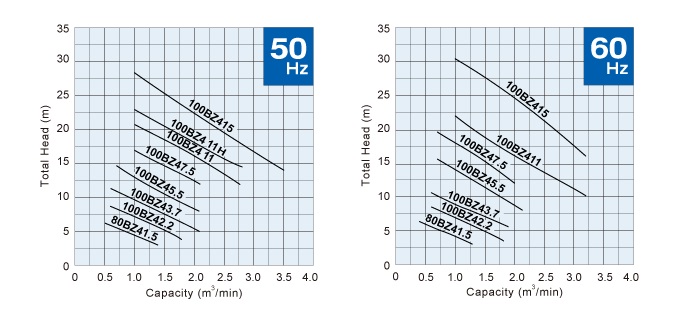 DIMENSION