Submersible Sewege Pump KIRA US Series
Feature
– Best structure design has a dry motor, IP68,double mechanical seals, equipped with an auto-cut protector, pump casing, outer cover is stainless steel 316,and acid-resistant silicon carbide seals.
– The Stainless series is suitable for all light acid ,corrosive and/or sea water application fluid in pH value between 4-10 pH. For Strong Acidity and Alkalinity applications ,please use the specified chemical pump.
– Investment Casing Precision casing with the use of an advanced stainless investment casing method, that produces the highstj quality with a smooth surface finish.
– Viton O-ring are used throughout the pump to give better pump life in corrosive acid and aggressive media.
– Austenitc Stainless Steel (SUS300 Series ) is used in US Series All US/NS are made by SUS316/SCS14 which is high grade of stainless steel.
Application
Suitable for industries and wastewater treatment plant.
Suitable for wastewater treatment for petroleum industry ,dyeing industry and mining dewatering contain acidic fluid.
This series is suitable for all, light acid, corrosive and/or sea water applications.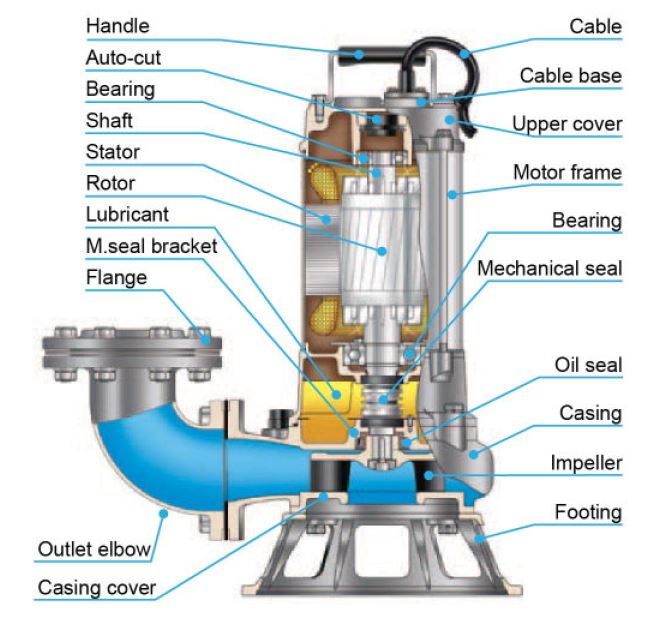 PERFORMANCE CURVE
DIMENSION